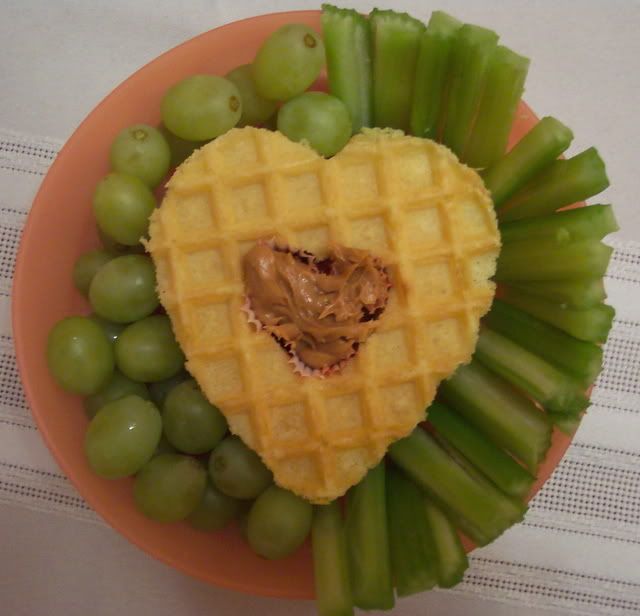 Today's lunch.  I had this elaborate breakfast idea, but none of the motivation I would have needed.  The thing in the middle is supposed to be a heart.  Has a cupcake holder with peanut butter in it.
Used: Eggo, Peanut butter, Celery, Grapes
Tips: When taking pictures, feel free to arrange stuff out of the box. I had to lay the celery down to fit it in later, but it looked much better standing up.